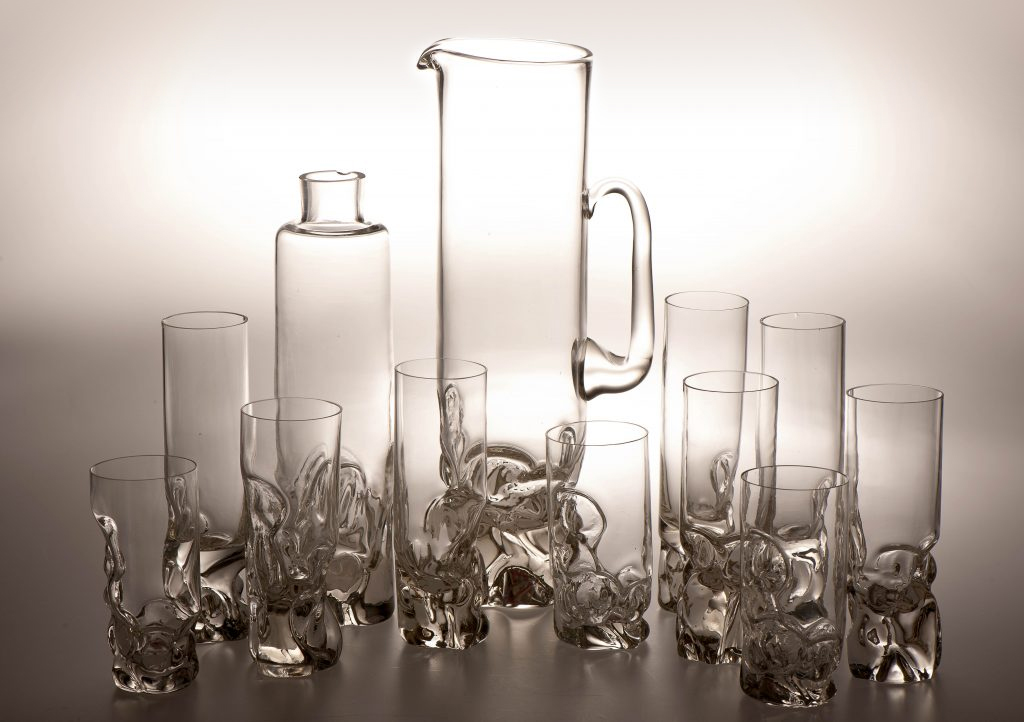 The vases and bowls, and even glasses and carafes designed by Czesław Zuber are organic, sculptural forms, shaped with passion, sensitivity and unprecedented colour sensitivity. The glass seems to obediently bend to the designer's requirements. There is no "negotiating" with the difficult glass, let alone fighting. Everything is harmoniously connected under the dictates of the artist's imagination, which overcomes all limitations of the material.
Czesław Zuber's projects constitute a genuine phenomenon in Polish glass design. They point to the enormous sculptural temperament and talent of their creator, while retaining their utilitarian character. The abandonment of design work in favour of creating unique glass sculptures was therefore obvious. They brought him international success and fame.
Dr Hanna Lawera, art historian, curator at the Glass Heritage Centre in Krosno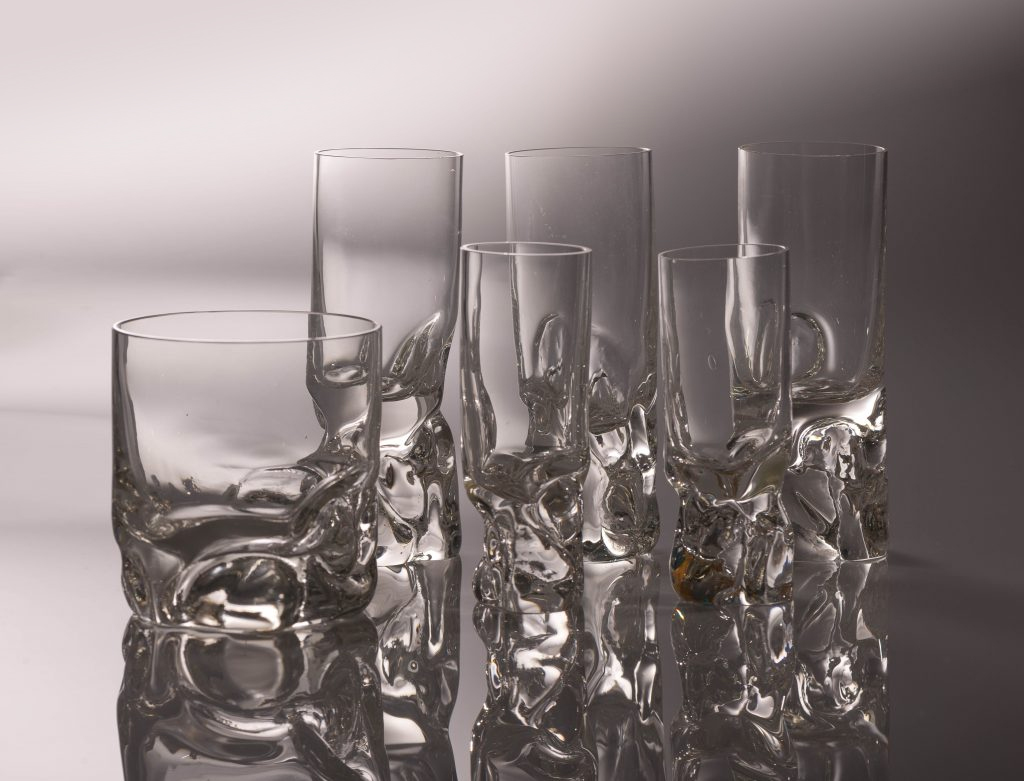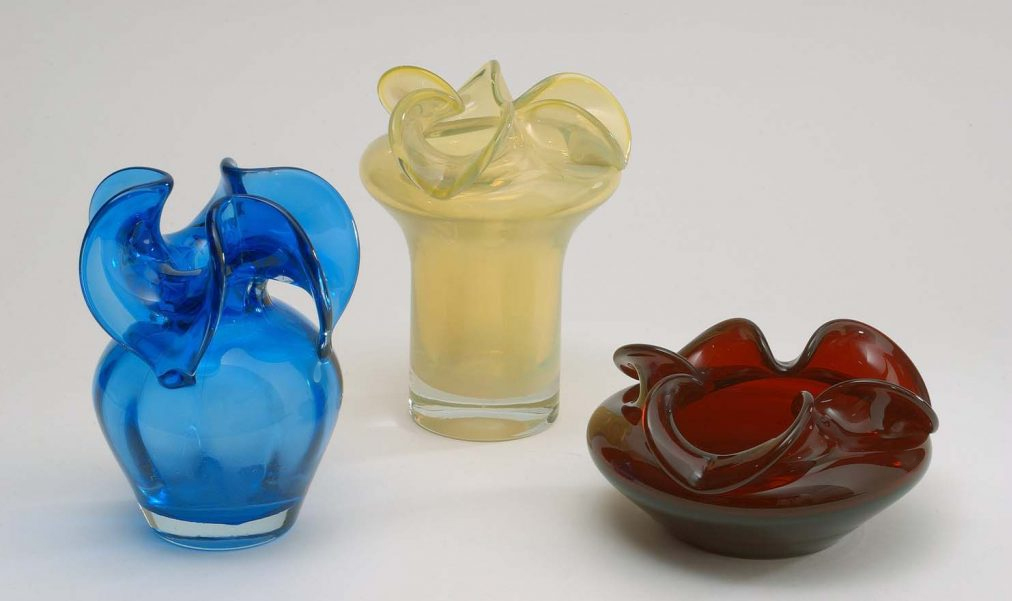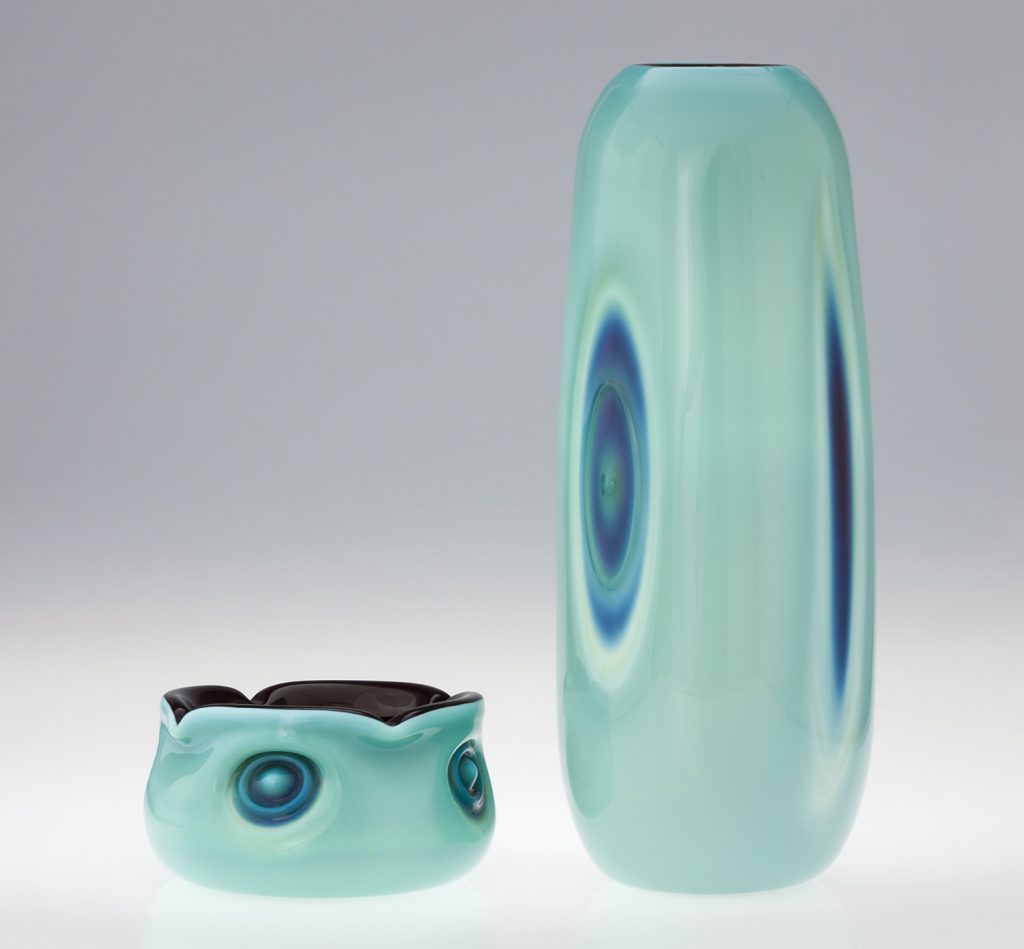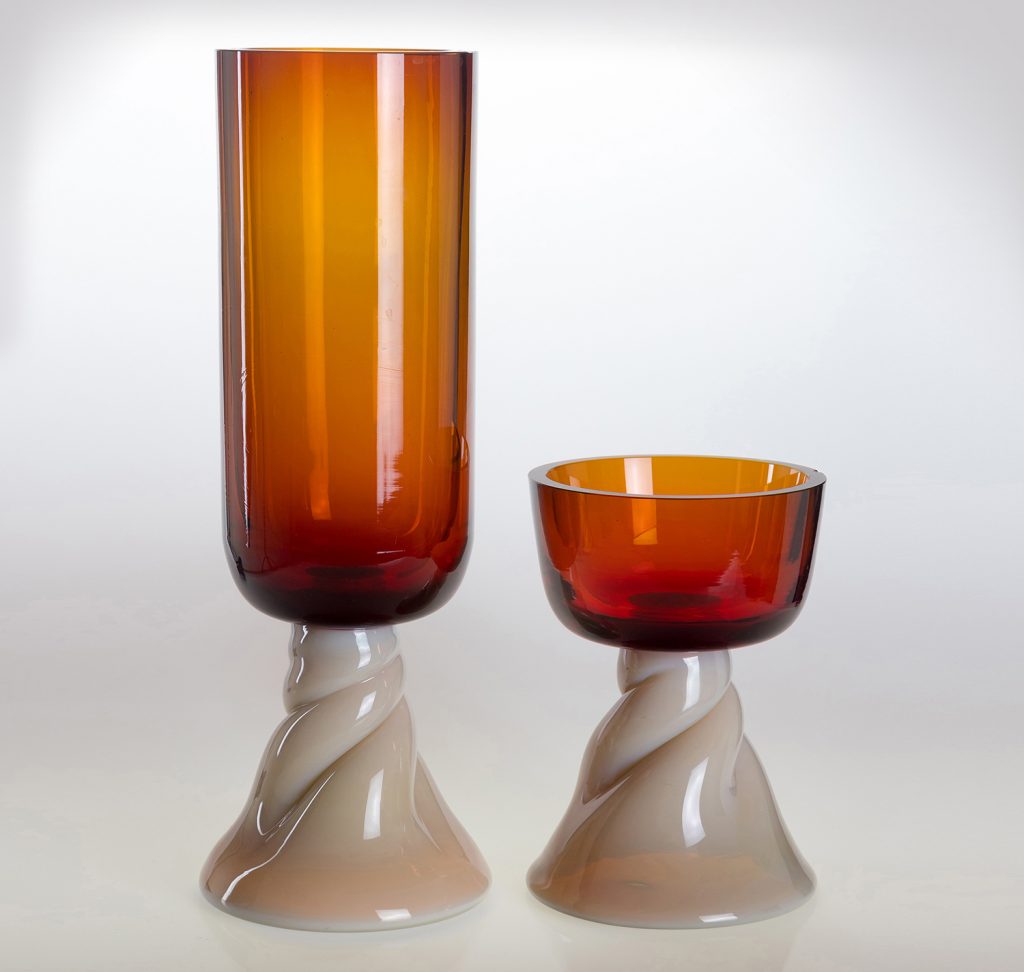 Graduated from the Ceramics and Glass Faculty in at the State Higher School of Visual Arts (currently: the E. Geppert Academy of Art and Design) In Wrocław, 1974. After graduation, he started his independent artistic work as an illustrator, painter, sculptor and glass designer. In 1975–1979 he worked as a designer at the "Barbara" Glassworks in Polanica. In 1980 he received a scholarship from the Polish Minister of Culture and Art, in 1987 – a scholarship from the French Ministry of Culture and Art. He has lived and worked in Paris since 1982.
He has been granted several awards for his art in international glass competitions such as the Special Prize at the Coburger Glaspreis exhibition, Coburg, Germany, 1985; the Gold Medal in the American Interfaith Institute competition, Philadelphia, PA, USA, 1992.
He has participated in about 50 individual exhibitions in Poland, Holland, France, Japan, Germany, Switzerland, and the USA. He has also taken part in many group exhibitions in Poland and abroad.
His works can be found in many national and private collections all over the world, including the Corning Museum of Glass, Corning, NY, USA; Museum of Decorative Art (MAD) in Paris, France; Museum of Contemporary Design and Applied Arts (MUDAC), Lauzanne, Switzerland: the National Museum of Modern Art in Tokyo, Japan; the National Museum in Wrocław.
In 2013, he was awarded the Bronze Medal for "Merit to Culture Gloria Artis" by the Minister of Culture and Art. In 2016, he received an honorary doctorate from the E. Geppert Academy of Art and Design.