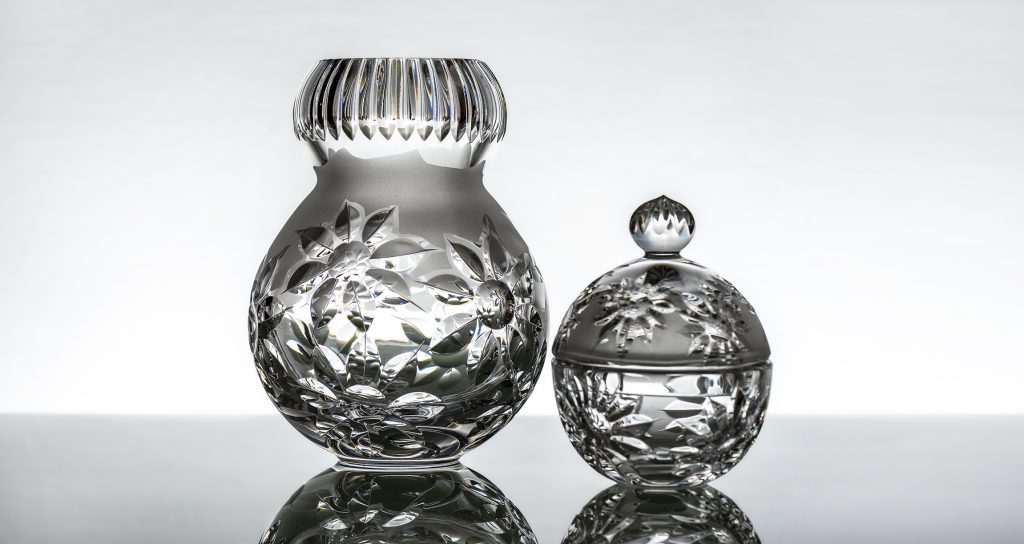 In spite of her short time at the glassworks (1979–1984), Zofia Szmyd-Ścisłowicz's projects are distinguished by their artistic maturity and profound knowledge of technique.
The sets she designed are characterised by varied decoration, often with motifs taken from the world around her. She was also eager to create unique objects that were abstract and symbolic in nature.
Ewa Chmielewska – art historian, curator in Schoen Palace Museum in Sosnowiec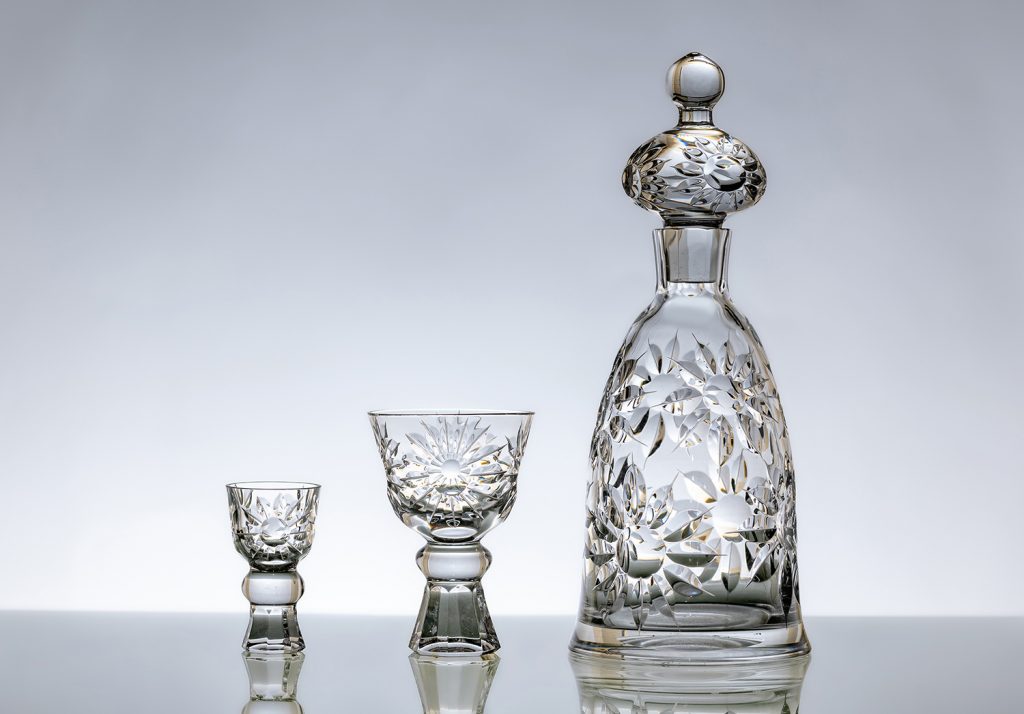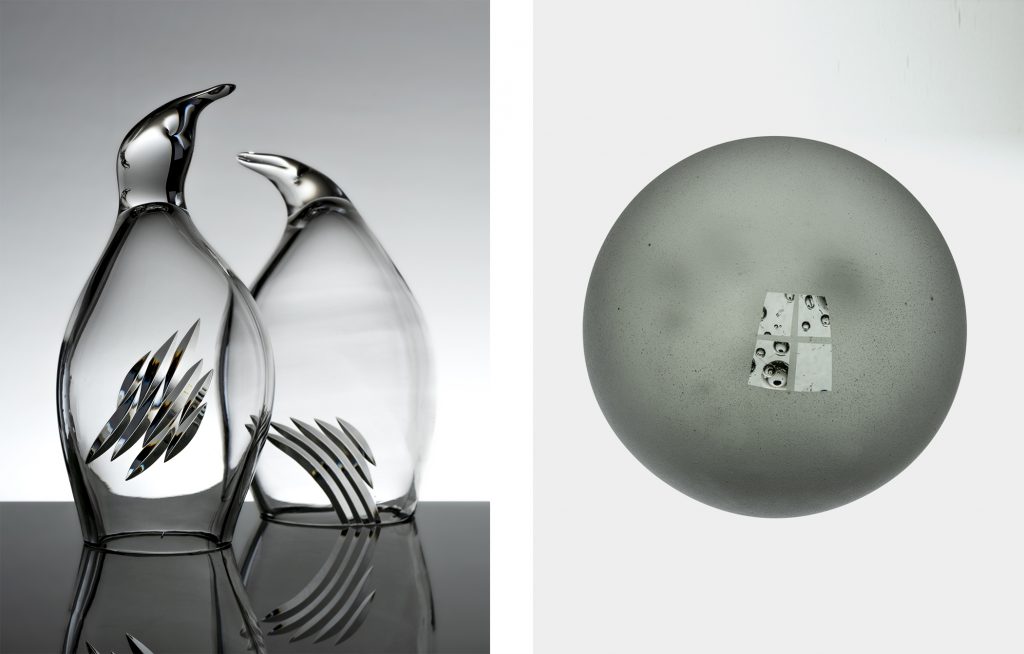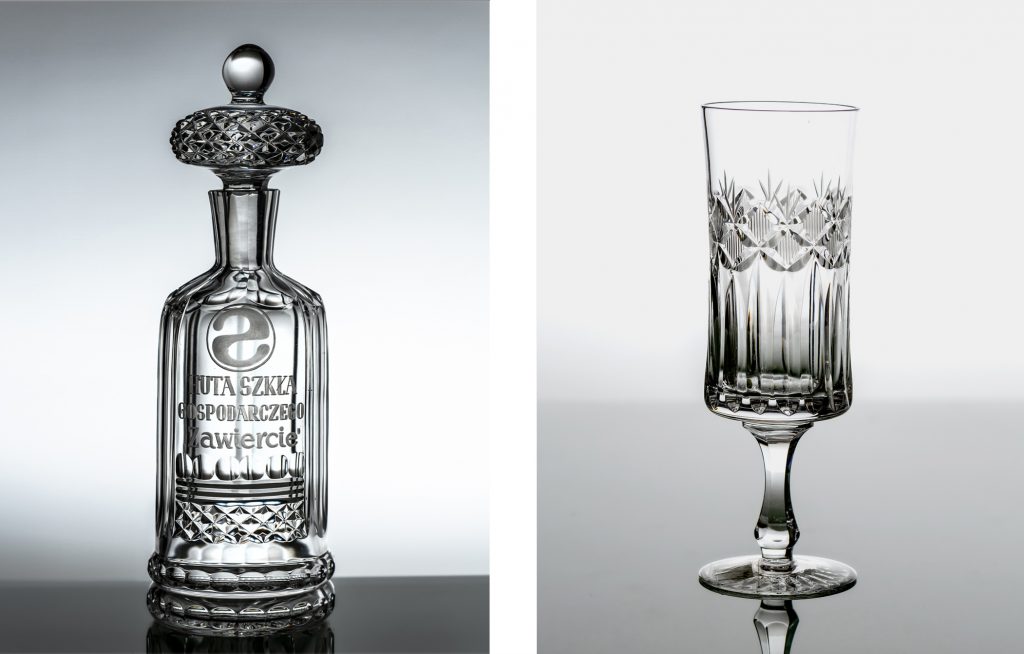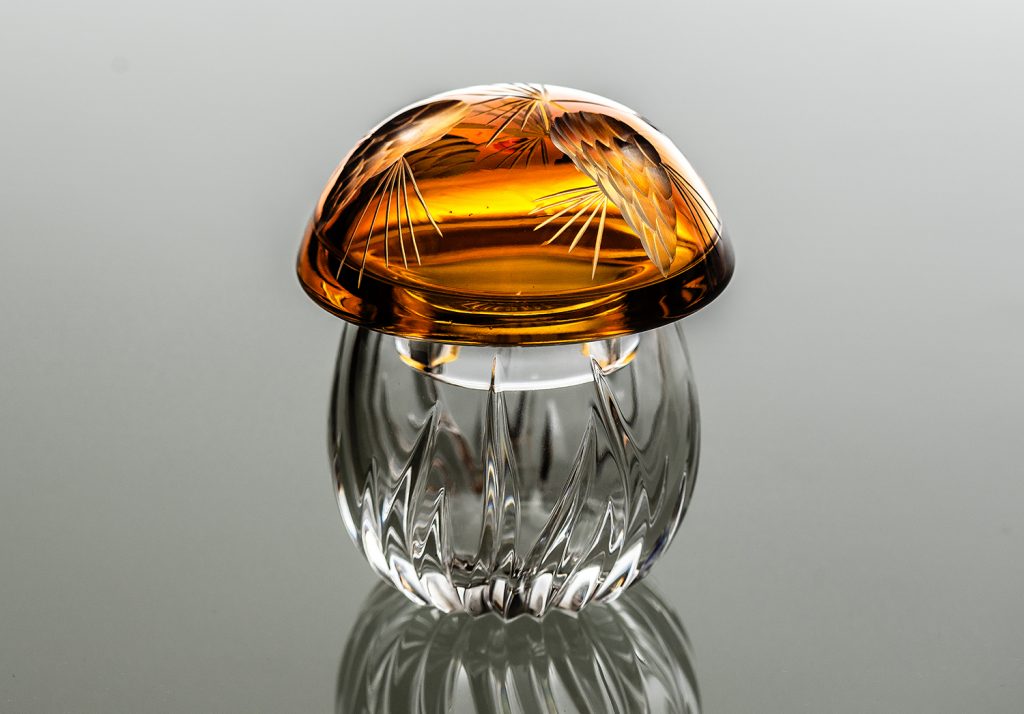 Graduated from the State Secondary School of Fine Arts in Jarosław, 1972. Diploma in Glass Design in the studio of Ludwik Kiczura and Zbigniew Horbowy at Faculty of Ceramics and Glass at the Higher School of Fine Arts (now the E. Geppert Academy of Art and Design) in Wrocław, 1977.
Glass designer at the Zawiercie Commercial Glassworks, 1979–1984. Teacher, Deputy Director for Artistic Matters at the Tadeusz Kantor State Secondary School of Fine Arts in Dąbrowa Górnicza in the artistic glass and stained glass studio, 1989–2008.
In the years 1995–1999 she ran a stained glass workshop at the "Opus-Art" Private Vocational and Artistic School in Sosnowiec. More than 120 diploma works in glass and stained glass using various decorative techniques have been created under her supervision.
She has received numerous awards and distinctions, including: an award at the Design of the Year Competition at the Poznań International Fair for her cristal set Trawka, 1983; an award in the Work of the Year competition organized by the Association of Polish Artists and Designers in Katowice for the object A-kuku, 1994; an award from the Centre for Artistic Education for special contribution to the development of artistic education, 2002; the Order of Merit in Culture awarded by the Minister of Culture and National Heritage, 2004.
Participated in an individual exhibition at the Lubomirski Palace in Przeworsk in 1979 and in about 30 collective exhibitions in Poland and France. Her works are in museum and private collections, incl.: the Schoen Palace Museum in Sosnowiec, the Museum in Gliwice, the E. Geppert Academy of Fine Arts Art Documentation Centre in Wrocław, and the Stara Łaźnia Gallery in Zawiercie. In 1985, she founded the Polish florist "Szarotka" in Chicago, which operates to this day.