Józef Górski's projects are distinguished not only by an excellent feeling for glass, but above all by reaching for Polish tradition and folk art patterns in glass design.
Vases which resemble the shape of rural wooden buckets or scrapers, the Podhale atmosphere in the Wierchy and Juhas series of glasses, or in the Harnaś series, are direct and fascinating references to the folklore of the region.
Dr Hanna Lawera – art historian, curator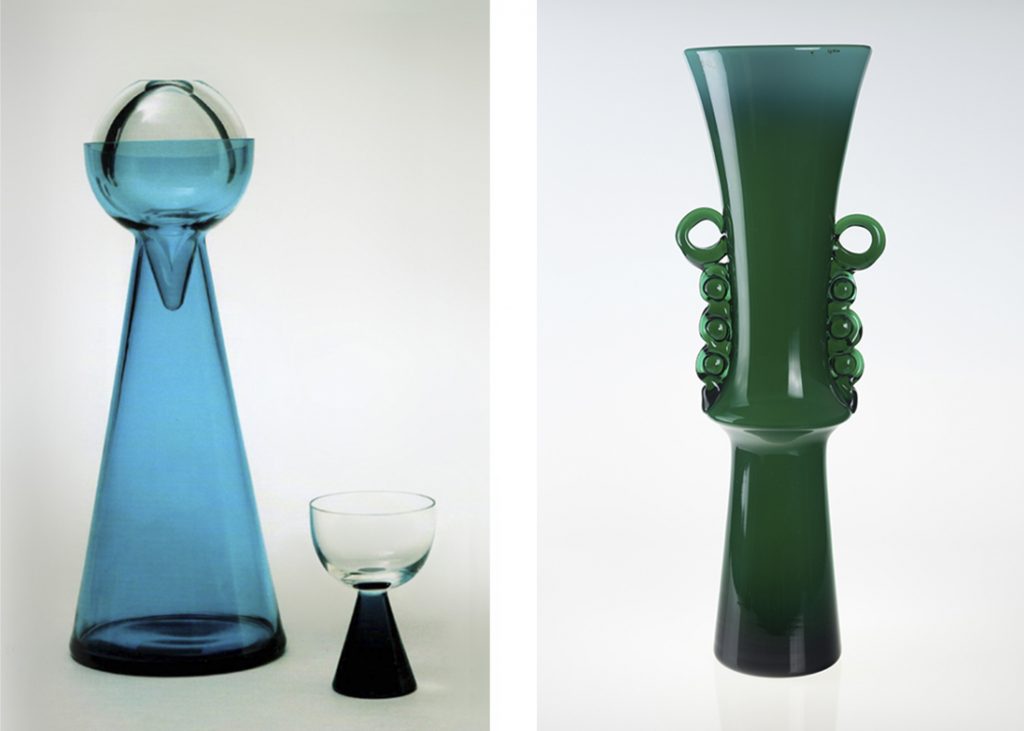 MORE PHOTOS:
Born in 1941 in Murzasichle, Podhale.
Graduated from the Faculty of Painting at the Academy of Fine Arts in Wrocław (now the E. Geppert Academy of Art and Design), 1966, in the studio of Professor Stanisław Dawski.
In the years 1966-1968 he worked at the "Sudeten" Glassworks in Szczytna Śląska and then moved to Tarnów. He was employed at the Commercial Glassworks as a designer at the company design centre, 1968-1986. From 1992 to 2001 he worked in the "Fistek Glass" private glassworks.
He is the creator of numerous series of utility glass, for which he has received distinctions and awards. In his projects, he readily used the colour effects of double-layered glass and antico glass – the Chrysolite series. He also introduced motifs taken from folk art to utility glass – the Harnaś series.