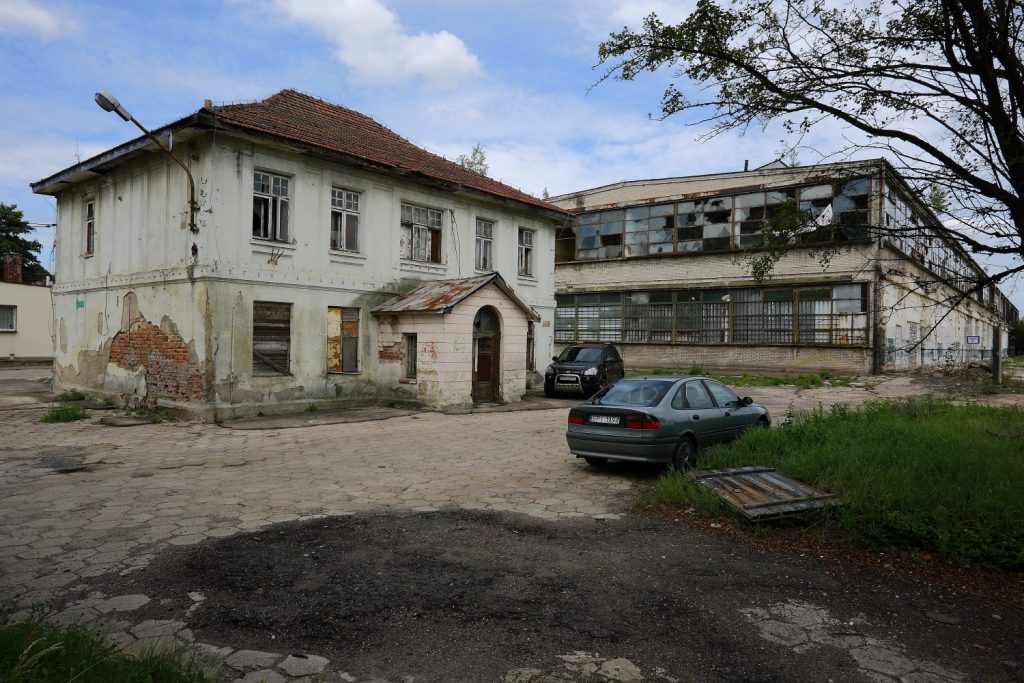 In 1889, in Piotrków Trybunalski, in the buildings of a former starch mill and candy syrup production plant, the "Anna" Piotrków Glass Factory started operating. The owners were three shareholders, acting as M. Tuwim i S-ka. The plant, which employed 60 workers, produced cylinders for oil lamps and window glass. After three years of operation, the glassworks was closed.
In 1893, "Anna" was leased by Emil Haebler from Saxony. In 1897, he gave up the lease and started building his own "Kara" glassworks nearby. In 1907, the "Anna" works was bought by a company founded in 1900, a Belgian Joint Stock Company under the name of the Industrial and Commercial Joint Stock Company of Emil Haebler's Former Enterprises. After thorough modernisation and expansion, the glassworks changed its name to "Hortensja" (the name of one of Haebler's daughters).
Until the outbreak of World War I, the "Hortensja" glassworks produced lighting glass and glass accessories, such as: vases, ashtrays, sugar bowls, decanters with sets of glasses, jugs with glasses, and spectacular toiletry sets. During the war, production was reduced and then stopped.
After World War I, "Hortensja" was expanded – in 1921 it employed about 500 workers. It produced elegant blown and pressed glass in fashionable art déco forms, and received numerous international awards for its products.
The severe working conditions and low wages (most of the profits made by the owners, who sympathised with the Nazis, were located outside Poland) were the cause of numerous strikes, including 1923, 1928, 1932 and 1936.
Just before the outbreak of World War II, the former owners of "Hortensja", the Haebels, left Piotrków. During the war, the factory was under German administration.
In the People's Republic of Poland, the glassworks was nationalised and given the name "Hortensja" Household Glassworks. Almost all the old buildings were demolished or thoroughly rebuilt. In the 1970s, "Hortensja" employed over 2,000 people. It exported its products to about 120 countries.
Despite being transformed into a company wholly owned by the State Treasury in 1993, "Hortensja" did not survive the political and economic changes and by the end of the 1990s it was not able to survive.
Designers associated with the "Hortensja" Household Glassworks: Janusz Kazanecki, Stanisław Kowalczyk, Andrzej Tkaczyk, Krystyna Tkaczyk, Wiesław Sawczuk, Barbara Urbańska-Miszczyk (1962–1984)