The most important moment in his career was his trip to Kraków in 1968, when he was offered a job in the city's glass industry research facilities. It was important because he found a place where he was given a kind of carte blanche, a complete freedom of action, which is what he had been looking for from the very beginning of his design activity.
/…/ For Orkusz it was a perfect place to realise his plans. Already two years after starting his work, in 1970, he publicly showed his first realisations and projects, which were almost immediately noticed by the press and hailed as a success. /…/ On the one hand, colour, on the other hand, what he liked – the uniqueness of shapes. This uniqueness was a result of Słuczan's inspiration with historical glass. /…/ He was fascinated by the shapes of 16th-17th century Spanish, Andalusian and Venetian glass and in his creations he referred to it. These were not simple copies, but he tried to use various decorative solutions based on the formation of elements. He enjoyed laying and working manually with glass. So we first have a blown object and then we hot stick some elements to it. This, of course, required
a high level of efficiency from the glassworker. Słuczan won their sympathy, among other things, because he was able to blow.

Barbara Banaś, interview for Gazeta Wrocławska, 10.09.2019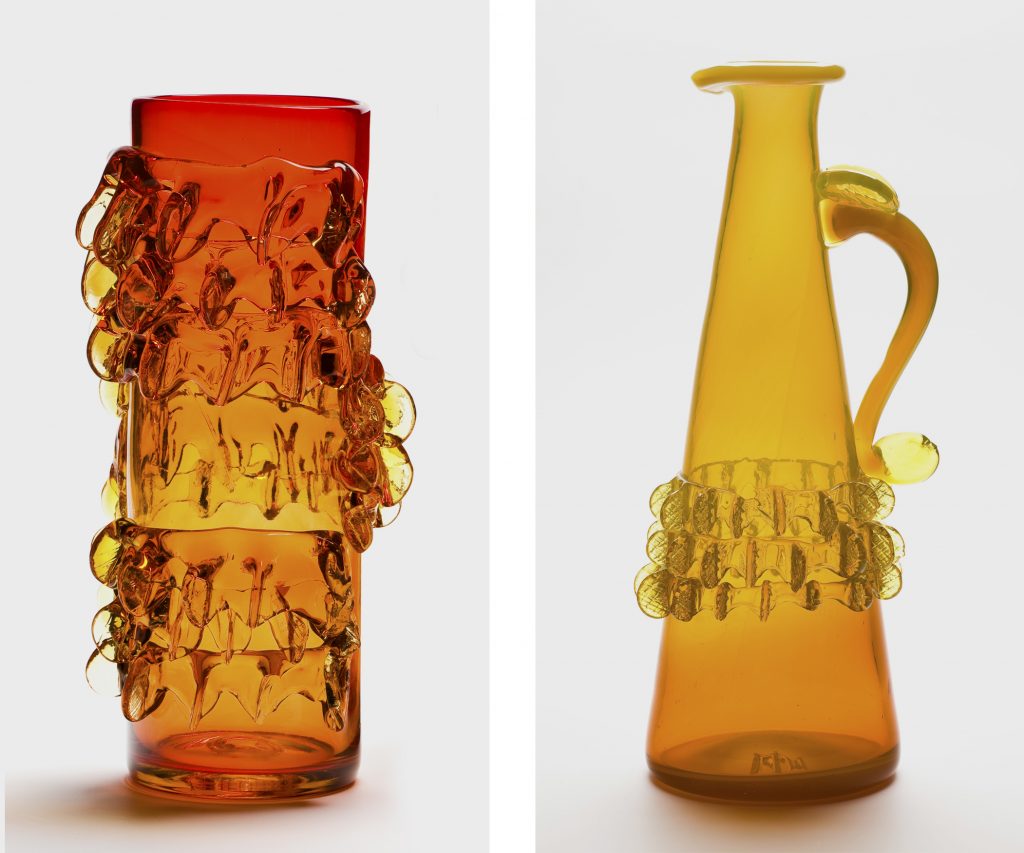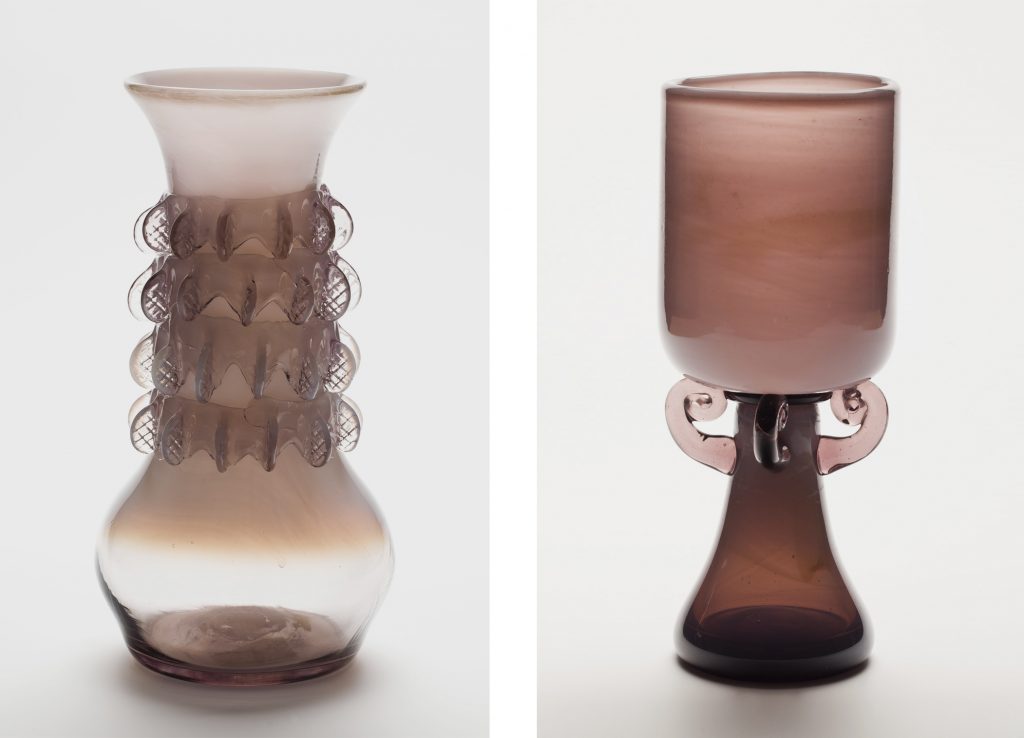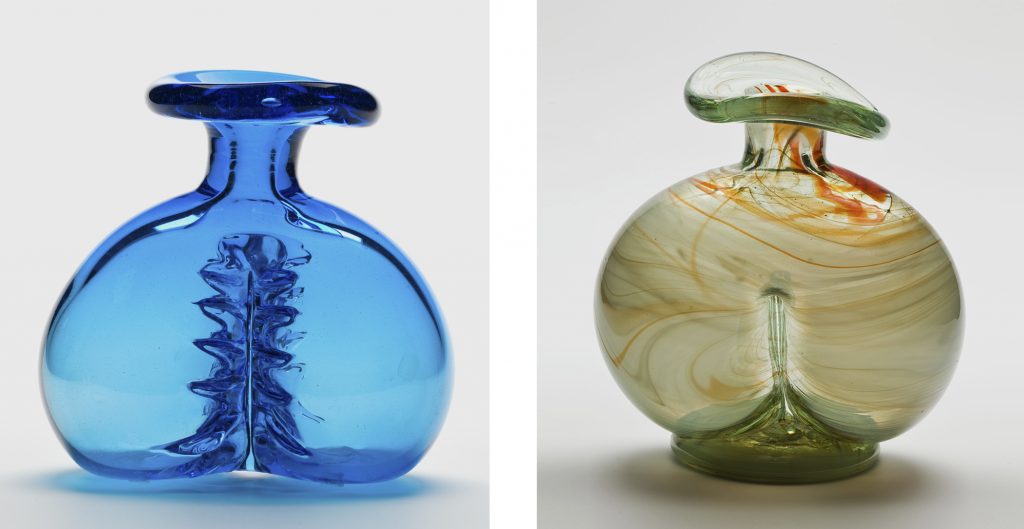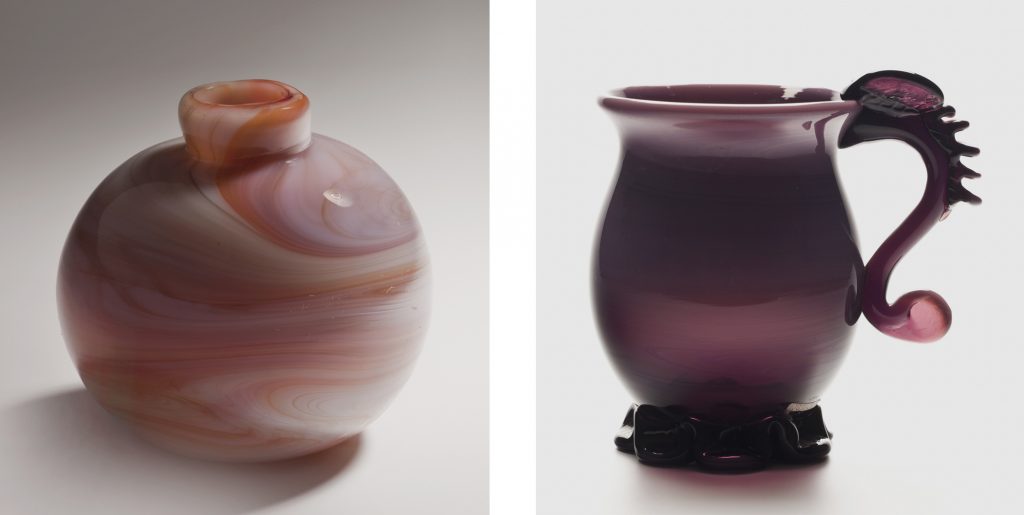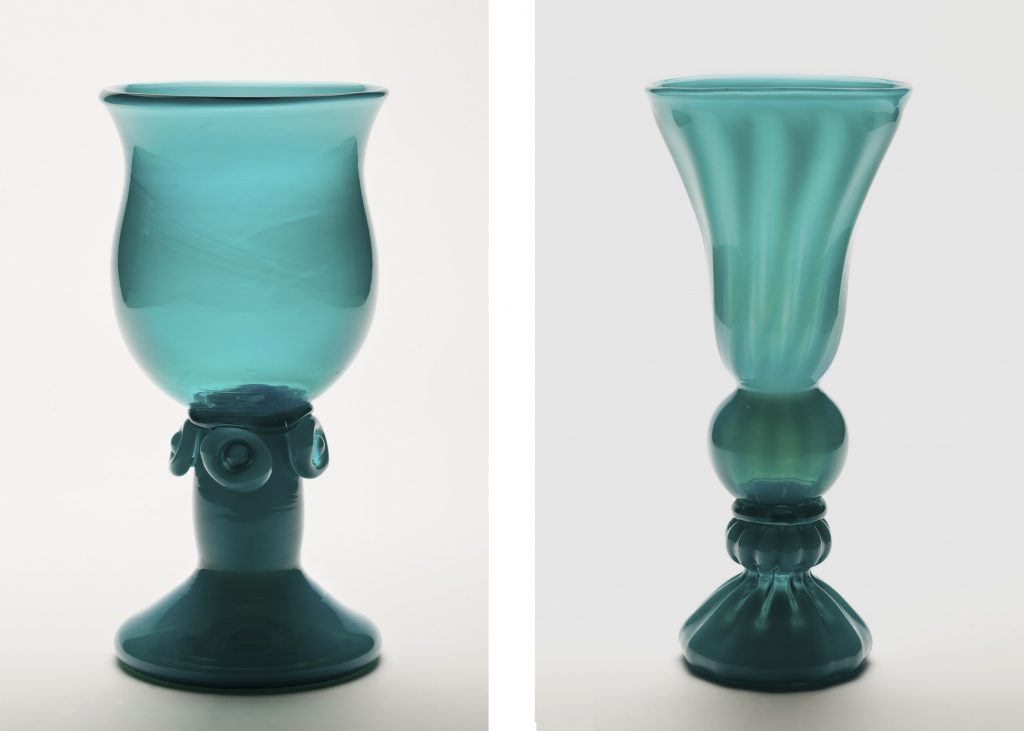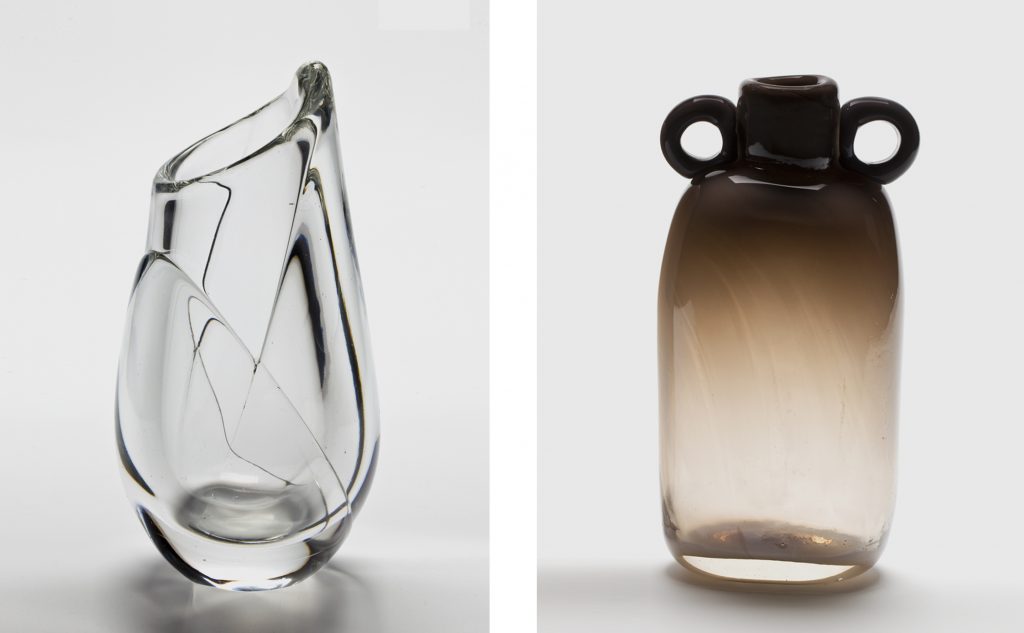 MORE PHOTOS:
He lived from 1924 to 2002.Diploma at the Ceramics and Glass Faculty at the Higher School of Fine Arts (currently: E. Geppert Academy of Art and Design) in Wrocław, 1953.
Winner of many design awards, including: Industrial Production Aesthetics and Design Council Award, 1967; Ministry of Culture and Art Award for achievements in the development of industrial design, 1970; Golden Mercury for the design of the pavilion at the Poznań International Fair (in cooperation with Jan Sylwester Drost), 1971; first prize at the National Exhibition of Artistic and Applied Glass in Katowice, 1974.
After graduation, he started working as a designer at the "Józefina" glassworks (since 1966 – the "Julia" Crystal Glassworks) in Piechowice. In the years 1957–1959 he ran a glass workshop at the Studio of Fine Arts in Wrocław. In 1959, he became the head of the design centre of the "Nysa" glassworks in Pieńsk, the only glassworks in Poland at that time producing lighting glass. From 1968 to 1981, he worked in the Cracow branch of the Glass Institute, with a break in 1974–1979, devoted to work in the Industry Design Centre at the "Vitropol" United Glassworks of Economic and Technical Glass in Sosnowiec. In 1982–1991, he was the chief designer at the "Tarnowiec" Glassworks in Tarnowiec.
He took part in 6 individual exhibitions in Poland and 13 group exhibitions in Poland, France, Germany, UK, and Yugoslavia.
His works can be found in the National Museums: in Wrocław, Warsaw, and Cracow.
He experimented with glass and designed a series of technologically outstanding colourful glasses with different textures and para-unique character. He referred to traditional historical patterns and oriental glasses. He also worked on the use of glass in architecture.