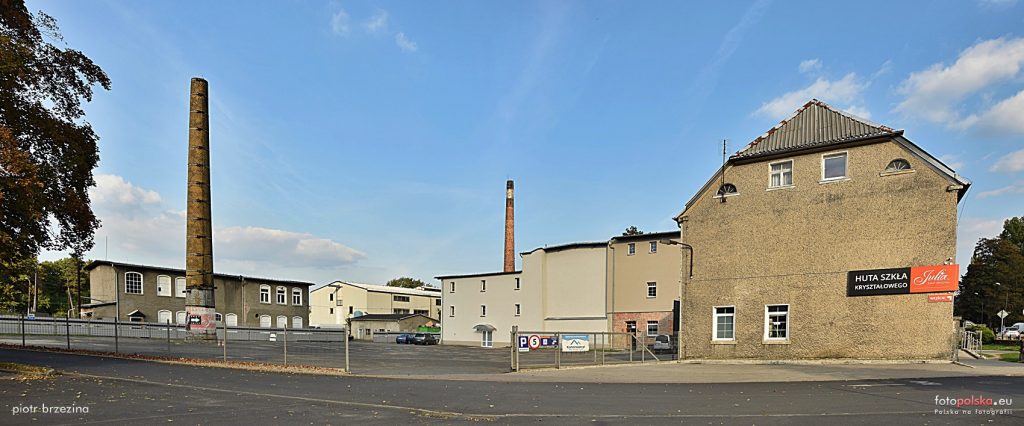 The history of the "Julia" glassworks goes back to the nineteenth century and is connected with two German glass producers: the "Josephine" glassworks in Szklarska Poręba and the Fritz Heckert glassworks in Piechowice.
"Josephine" was founded in 1842 in Szklarska Poręba on the initiative of Count Leopold von Schaffgotsch. The name of the glassworks came from the name of the Count's wife and its director was the outstanding glass technologist Franz Pohl. Thanks to his skills, the factory reached an incredible artistic standard – the products of the glassworks were delivered to the residences of royal and aristocratic families throughout Europe and the United States. In 1851, at the Great Exhibition of Industry of All Nations in London, "Josephine" received a gold medal for, among other things, grand chandeliers, candelabras, objects made using the millefiori technique, and for paintings on glass. Similar successes were achieved at the World Exhibitions in Paris in 1867 and in Vienna in 1873.
In 1923, "Josephine" merged with Germany's largest glass grinding plant Neumann&Staebe from Sobieszów and Fritz Heckert's glassworks in Piechowice. From these three companies, one was created under the name Josephinenhütte JO-HE-KY. A.G. Neumann&Staebe withdrew from the company in 1935.
Between 1939 and 1945, the "Josephine" glassworks continued to operate. After the end of World War II, in 1946, when Silesia was within Polish borders, the "Josephine" glassworks, already under the Polish name "Józefina", began production in the plant in Szklarska Poręba. The German glass blowers who remained at the glassworks (until 1947, they accounted for 47.5% of the workforce) were educating their Polish successors. Until 1950, the glass technologist was Wilhelm Krahl, and the director Willi Kotzam.
The Piechowice glassworks was not opened until 1956, after the buildings seriously damaged during the war were rebuilt.
In 1958 the "Józefina" glassworks changed its name to "Julia".
In 1994, the bankrupt "Julia" state glassworks was bought by Weslon, which led to the closure of the plant.
In 2006, part of the buildings of the "Julia" glassworks in the buildings of the former Fritz Heckert glassworks in Piechowice, together with the rights to the registered trademark "Julia", were acquired by the Polish company Kolglass Hurt Import Export Ryszard Kolat.
The production of crystal glass was restarted; about 80% of the products go to Western markets. Moreover, a "tourist route" has been organised: a guided tour of the "Julia" glassworks combined with participation in glass workshops.
Designers associated with the glassworks: Józefina – Henryk Albin Tomaszewski, Jerzy Słuczan-Orkusz, Jan Owsiewski, Zygmunt Waśniewski; Julia – Wiesław Sawczuk, Regina Włodarczyk-Puchała, Aleksander Puchała, Sebastian Pietkiewicz, Elżbieta Trzewiczek-Pietkiewicz